Heating & Air in Humble, TX
Save When You Choose EZ Comfort Air Conditioning & Heating
Get a Free Quote Today!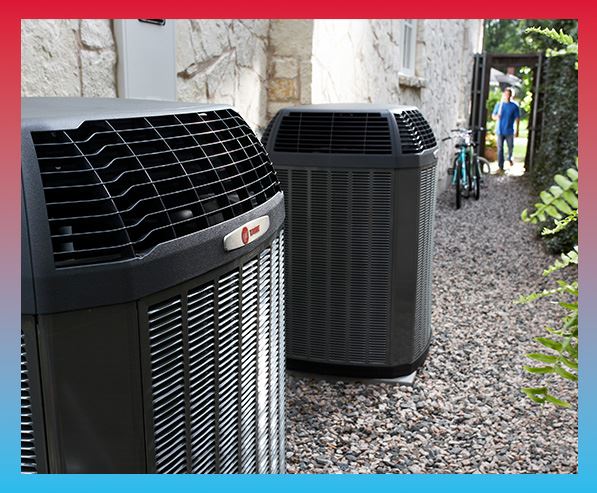 Searching for HVAC Companies in Humble, Texas?
If you've been searching for HVAC companies in Humble, look no further. We're one of the best companies in the area. Our highly trained service technicians won't only properly diagnose your equipment, but they will be sure to get everything running correctly the first time. There's nothing more frustrating than waking up at 3 am sweating or freezing in your own home or office. And not that there's ever really a good time for it to happen, but it often happens at the worst time possible. Unfortunately, AC and heating systems break down, especially if they aren't properly maintained. EZ Comfort Air Conditioning & Heating is ready to come out. Our skilled technicians will be able to properly diagnose the problems and restore them to working order just as quickly. Just like we've done for the last decade for both residential and commercial properties throughout the Humble area.
We know how important quality and service are. This is why we are certified with the best techniques and brands. And why we back all of our services with a 1-year warranty. So whether we're doing an AC repair Kingwood or Humble, installation, or replacement, you can have peace of mind that it's done properly and protected. Give us a call for central air conditioning, heating, indoor air quality, ductless A/C, spray foam insulation, blown-in insulation, maintenance, or installation services.
Here's what separates EZ Comfort from the other companies:
All of our services are backed by a solid 1-year warranty.
If we install a unit, it will come with a 2-year warranty. And we even offer an extended warranty, too.
We're friendly, honest, and experienced with over a decade of working in the area and over two decades of combined experience.
These are just a few of the reasons how we've separated ourselves from other local companies.
Your Local AC Repair Humble Tx Company
It's never easy to know exactly who to call and when you are having AC trouble and it can be frustrating. Our technicians are highly trained and ready to help you make your business or home comfortable once again. We'll promptly answer your call and come to your home or office. The most common AC problems are:
Warm air blowing. Can you feel warm air blowing from the vents? If you've tried setting the thermostat to a lower temperature, it's likely a problem with the compressor.
Poor airflow is often the sign of a clog. It's most commonly caused by clogged filters but can also be a broken motor.
Unit cycling on and off is a clear indication that your system needs a tune-up. But there's a chance that it may be on its way out.
Condensation on the unit is a sign of moisture building up from a frozen coil or pipe. Calibrating your system or cleaning the pipes should get it back running properly.
A water leak can be from condensation or a cracked pipe. If you notice water pooling, give us a call.
Hearing unusual noises coming from your unit can be the sound of ice cracking from frozen coils. If it's rattling, it's likely a loose part that needs to be tightened. Our team members will come to take a listen and get that Humble or Kingwood AC repair complete.
Looking for a New AC? Let Us Do the Installation
We won't only install your new AC, but we will also help you to choose the best unit for your commercial space or home's specific requirements and budget. Each of our skilled installation technicians is certified with the best brands and will educate you on the best options.
Don't worry, we'll never pressure you into buying something that you don't want or need. We'll simply provide you with options, and you make the decision.
Our competitive pricing, financing options, friendly service, and experience backed with a 2-year warranty makes choosing EZ Comfort Air Conditioning & Heating for your new install a no brainer.
Once we install your brand new system, we'll talk about how to take the best care of your system so that you can prolong the life of the unit and keep your AC repair Humble Tx costs to a minimum.
Call EZ Comfort Air Conditioning & Heating for All Your HVAC Needs
Look No Further for the Best AC Service Humble TX has to Offer
An air conditioning system is only as good as the company that is installing it. The only job of your system is to cool and heat your home or office evenly and efficiently.
Did you know that the Energy Star has determined that nearly half of the installations are improperly installed? Improper installation includes choosing the wrong size unit for your home or office, the unit's wrong placement, and poor air distribution. These all result in reduced performance, which ultimately causes high energy bills as well as uneven heating and cooling.
This is why our installers are certified. We want you to have the confidence that when we come out to your commercial space or home to install it, it's done properly. And you can rest easy knowing that you're getting every bit of savings from a new installation, AC repair Kingwood and Humble area, and maintenance.
Where you place your new unit plays a major role in its performance. Our Texas sun can put a ton of pressure on the system's performance. Keeping it away from a heat source is essential for the airflow and longevity of your system.
We'll help you choose the right system for your business space or home. We'll give you all the information that you need to make the best decision. You have a ton of units to choose from, and we'll help you make sense of all of the different features.
Our technicians are trained to inform you, not to sell you. We offer approved-based financing, and we back all of our installations with a two-year warranty.
So if you're looking for the best installation or AC repair Humble TX has, you'll find that EZ Comfort is the right choice. Here's why:
We're More Than Just HVAC, Here's Our Other Services
Regardless of why we've been called to your home or business, we can promise that we'll be friendly, knowledgeable, and provide you with the best possible service each and every time. This is the service that has provided us with referrals over the past decade.
01. HVAC Maintenance
Maintenance will keep your AC repair Kingwood and Humble cost low with equipment that is running efficiently. We'll come in to inspect, clean, and replace parts and filters, as needed, to prolong the life of your system.
02. Ductless AC
A ductless AC gives you the ability to save on heating and air conditioning systems. These affordable options are perfect for tight living spaces. They've come a long way. Find out more about this option from our trained technicians.
03. Insulation Installation
Properly installed insulation will save you a ton of money. With spray foam technology, you'll decrease your energy bill by keeping the heat and cool air inside of your office or home. Your system will run less, keeping costs low and prolonging the life of your unit.
We can help you stay warm by properly maintaining your system's functions with maintenance, installing a new unit, or simply making repairs on your current system at prices that you can afford.
We Are The Go-To AC Repair Kingwood Company
We know that we're not the only AC Repair Kingwood Texas has, but we know that we are one of the best choices. It can be frustrating searching through the many Kingwood AC repair companies online. It seems like they all offer the same thing.
Choosing just any company can lead you straight into a costly disaster.
Every company should be licensed and insured, have fair pricing, and know what they are doing.
So what separates us from the others?
It's simple!
Here's what you can expect from EZ Comfort Air Conditioning and Heating:
We're licensed & insured. We care about you and our employees. Not using a licensed and insured company can be a costly mistake for you if someone gets hurt or something goes wrong.
Offer affordable services. Things don't always happen during working hours. You shouldn't be penalized for this!
Certified technicians with a 1-year service warranty. We believe in our technicians so much that we offer a 1-year warranty on our services. They are able to quickly diagnose problems as well as properly install units.
Backed with a 2-year warranty. If we install the unit, you can expect that we'll protect your investment with a warranty.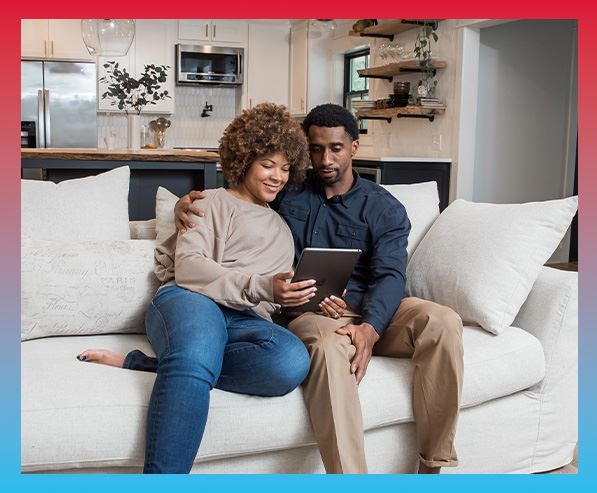 Loyalty Referral Program
Receive a gift card for referring friends or family to EZ Comfort Air Conditioning and Heating!
Why Choose EZ Comfort Air Conditioning & Heating?
What Makes Us Different
Licensed, Insured, Vetted Pros

We make it easy for you to have confidence in the team you call.

Offering 100% Free Estimates

Talk to our HVAC team today during a free estimate.

Backed by a Warranty

Get peace of mind with our warranty-backed services.