Heating & Air in Sugar Land, TX
Save When You Choose EZ Comfort Air Conditioning & Heating
Get a Free Quote Today!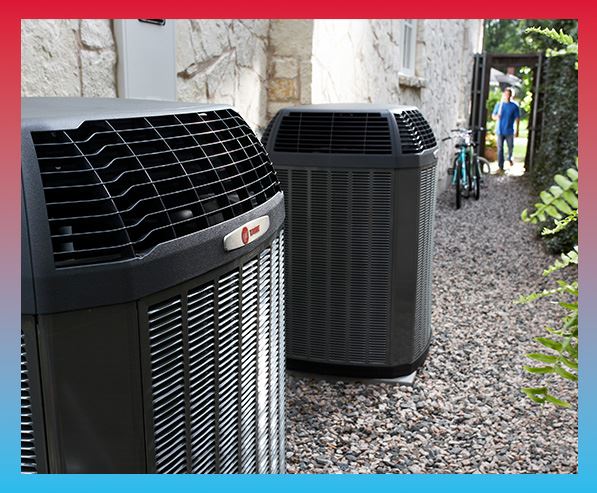 Searching for HVAC / Air Conditioning Sugar Land Companies?
Warm air coming from your unit or leaks in your system can make keeping your home or office cold difficult. Maybe you hear your unit go on and off more often than normal, or it's not shutting off, and your home or office is turning into an icebox. There are many causes for your HVAC troubles, but one thing will remain the same no matter what – it's frustrating dealing with them and finding a company that you can trust to make the repairs, especially when there are so many companies to choose from. So how do you know who to hire?
There are a few things that are a must when hiring a company. Choosing a company that is both licensed and insured. This is essential and will ultimately provide you with peace of mind. If a worker was to get hurt inside of your office space or home and the company is not insured or licensed, you are responsible. But this is only going to be one way to narrow down your choices. You'll need to look at some other things when selecting a company, such as their experience, what type of reviews they have, and just how affordable they really are. EZ Comfort Air Conditioning & Heating is more than just affordable and friendly. We're also licensed and insured with over a decade of experience in your local area. We've been helping business and homeowners with AC repair Sugar Land, we also install and maintain their HVAC systems. We know that the last thing you want is warm air blowing when it should be cold air. Sweating inside your office or home anytime of the year is frustrating. It's equally annoying when you have to bundle up inside of your home or workspace when your heat isn't working. Our certified technicians will come out as quickly as possible to diagnose the problem and get your home or commercial space back to normal or better. We always show up with a smile, and we back all of our services with a 1-year warranty.
Financing to Fit Your Budget
If you don't want to pay cash, EZ Comfort Air Conditioning & Heating LLC makes it easy for you. Thanks to our flexible financing options from Service Finance Company, LLC Okinus Credit Solution, and Wells Fargo. Click the links below to apply or give us a call for more information.
For Reviews Find Us On
WHY CHOOSE US?
We are proud to be your local company
Anytime Service
We're available anytime to supply any AC or heating system repairs you need.
Upfront Pricing
You'll know exactly what your HVAC repairs will cost and you won't pay a penny more.
Qualified Experts
Our HVAC experts provide professional, reliable services in the Houston area.
Get a new HVAC System with Air Purification & Duct Cleaning for as little as $125.48 per month!
YOUR NEIGHBORS CALL US FOR THEIR AC REPAIR SUGAR LAND ISSUES
Our friendly and affordable service is the main reason why we've been able to generate all of our business by word of mouth. We have been in business for over 12 years, so we have the experience to back us, and it's the reason why the local residents love us. Plus, we will come out quickly to your home or office and provide you with a free quote for your repairs and any type of installation. It doesn't matter how big or small the repairs are, we'll be there to answer your call.
HERE'S WHY WE'RE THE AC INSTALLATION SUGAR LAND CHOOSES
There are times when your AC cannot be repaired and will need to be replaced. We're more than just an air conditioning repair Sugar Land company. We do installations as well, and we do them correctly, saving you thousands in unnecessary repairs and lost energy. Improper installations are our number one AC repair Sugar Land calls. When a company doesn't have the experience, they miss things that more experienced companies would not. At EZ Comfort Air Conditioning and Heating, we have over 12 years of experience installing new HVAC units, ductwork, and making repairs. We even back our installation and services with warranties that will protect your investment and provide you with peace of mind.
We might not be the only HVAC company in the area, but we are certainly one of the best. You can read our reviews to learn more about who we are. And when it comes to installations, you should only choose the best. We'll help you determine the best size unit for your home and help you find an energy-efficient system that will help to lower your energy bill. Don't worry, we won't pressure you into buying one of our units. In fact, all that we will do is provide you with the options for your specific needs so that you purchase the one that is best. We're here to help, not sell.
Our company has been the HVAC installation choice for the area because we're experienced, honest, affordable, and friendly. Not to mention that we offer top-notch services that will ultimately save you money and time. We get the job done right the first time. We'll discuss how to take proper care of your newly installed unit so that you can keep it running efficiently. For example, making sure that you are changing out the filter regularly will dramatically improve the function of your system. We offer great maintenance services that include changing filters, checking for leaks, inspecting the thermostat and compressor, checking the pressures and topping off the liquids, and oiling all the moving parts.
WE'VE GOT YOU COVERED FOR ALL YOU AC SERVICE SUGAR LAND NEEDS
When you're having problems with your HVAC unit, it can be frustrating. Unfortunately, these are things that cannot be avoided. But there are things that you can do to lessen the frustration, and that's choosing a company that knows what they're doing. EZ Comfort Air Conditioning and Heating won't add to your troubles; we're here to make your life easier by quickly diagnosing your problem and repairing it. Just take a look at our experience and reputation by reading the reviews. It's what sets us apart from our competition.
Take a look at some of our other HVAC services:
01.
HVAC Maintenance
Maintenance enables you to reduce the number of service calls and prolong the life of your system. Twice a year, we'll come inspect, clean, and replace parts and filters to ensure your system is running efficiently.
02.
Ductless AC
A ductless AC is the perfect solution for tight living spaces and low budgets. Our certified ductless AC Houston installers can have this up and running in no time at all. Call us to discuss the details of this system.
03.
Insulation Installation
We offer spray foam, Batt insulation & blown-in insulation that will help to reduce the energy cost in your home or office and prolong the life of your HVAC system, as well. Give us a call today to discuss this in more detail.
04.
We can help you stay warm by properly maintaining your system's functions with maintenance, installing a new unit, or simply making repairs on your current system at prices that you can afford.
If you're like most business and homeowners, self-diagnosing the issue is often the first step. Here are some of the most common AC problems:
Warm air blowing. If there's warm air blowing from the vents, it's likely that there's a problem with your compressor. You can try setting the thermostat to a lower temperature. If this doesn't work, give us a call.
Poor airflow is likely to be a clog. The location of the clog isn't always the easiest to determine. Check and replace the air filter and see if that helps. There's a chance that the motor is broken.
Unit cycling on and off is not only a waste of money but an indication that your system needs attention. It's likely that your system is old and ready to be replaced.

Condensation on the unit is moisture building up and likely the result of a frozen coil or pipe. We'll come out to inspect the unit to find the cause.
Strange noises that sound like ice cracking is an indication that the coils are frozen, or rattling can be a loose part. One of our skilled technicians will come take a listen and get it repaired quickly.
WHY WE'RE ONE OF THE BEST AIR CONDITIONING SUGAR LAND COMPANIES
No matter what problem you're experiencing with your HVAC system – warm air blowing, pooling water around the unit, a clogged duct, or a noisy unit, we can get it repaired. It's essential to have cold air when living in Texas during the hot months and warm air in the winter. At EZ Comfort Air Conditioning and Heating, we know what needs to be done to get your system running properly. We also know how to keep your unit running efficiently with yearly maintenance. This will keep your energy costs down low and your AC repair Sugar Land costs down, as well. You can rest assured that regardless of why we've been called to your home or business that our certified technicians will come with a friendly smile and experience to get the job done right the first time.
You'll uncover that our reputation for being affordable and friendly is only a fraction of what separates us from the other companies. It's our highly skilled technicians that are certified to diagnose and repair your air conditioning Sugar Land unit using the best services and quality parts. And it's done without any hidden surprises or additional cost. Every one of our services come with a 1-year service warranty for both your home and office. Give us a call today, and we'll send out one of our team members to offer you the most competitive prices for your AC repair Sugar Land or installation.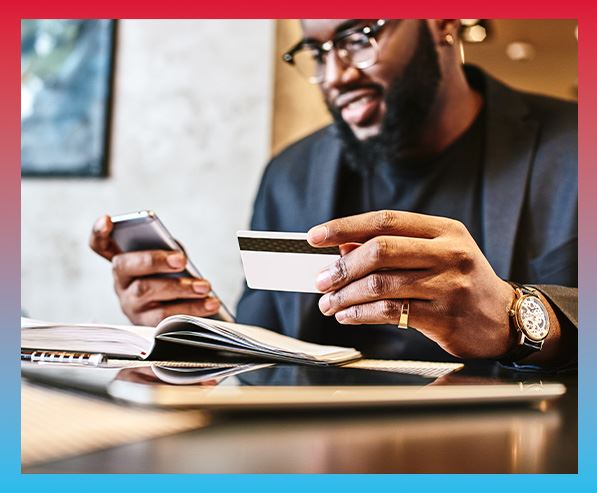 Loyalty Referral Program
Receive a gift card for referring friends or family to EZ Comfort Air Conditioning and Heating!
Why Choose EZ Comfort Air Conditioning & Heating?
What Makes Us Different
Licensed, Insured, Vetted Pros

We make it easy for you to have confidence in the team you call.

Offering 100% Free Estimates

Talk to our HVAC team today during a free estimate.

Backed by a Warranty

Get peace of mind with our warranty-backed services.