Heating & Air in Conroe, TX
Save When You Choose EZ Comfort Air Conditioning & Heating
Get a Free Quote Today!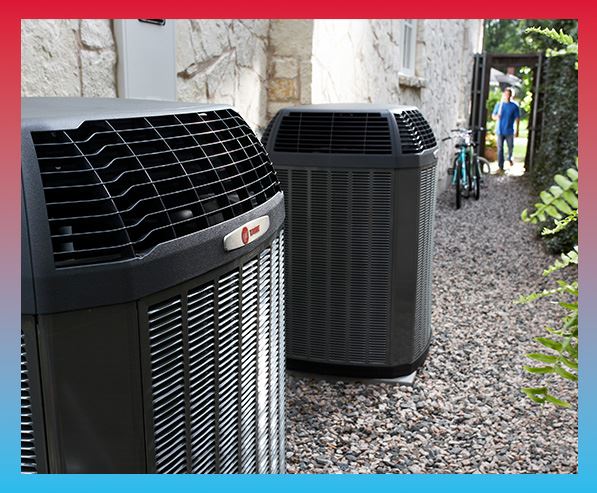 There's nothing worse than dealing with HVAC problems, whether it's heating or cooling. The comfort within our home or office depends on the temperature. We know that we're not the only choice of companies within the Conroe area. So, if you've been searching for an HVAC company that is friendly, affordable and knowledgeable, then look no further. EZ Comfort Air Conditioning & Heating is the best choice for installation, repairs, and maintenance of your system. Our certified technicians are skilled at diagnosing, installing, and repairing your unit to ensure the airflow is unrestricted. We will ensure your unit is running efficiently to offer you the necessary energy savings while maintaining the best comfort inside of your home or office.
According to Energy Star, nearly half of the installs that have been done throughout the country have been improperly installed. That's a lot of homes and businesses that are missing out on savings. And this is why it's essential that you choose a company that knows what they are doing and will properly install your system so that you will get the full energy savings that you expect. There's a good chance that your savings are going right out the window with your current installation and why you should have us come out to inspect your home or commercial space.
Here are some of the reasons your system can be hurting your savings:
If you choose the wrong size unit for the size of your home or office, you face these same installation problems, along with many others, such as poor airflow. These things can be avoided by hiring a company that knows what they are doing.
All of our installers are certified and know how to choose the best unit for your specific home or office space and ensure everything is working just as it should before we leave your home or office. We even back our service and the unit so that you can rest assured that you are receiving everything that we promised.
When choosing an HVAC installation or AC repair Conroe Tx company, it's important that you choose one that is licensed & insured, comes highly recommended, and has been established within the area.
Financing to Fit Your Budget
If you don't want to pay cash, EZ Comfort Air Conditioning & Heating LLC makes it easy for you. Thanks to our flexible financing options from Service Finance Company, LLC Okinus Credit Solution, and Wells Fargo. Click the links below to apply or give us a call for more information.
WHY CHOOSE US?
We are proud to be your local company!
Trained & Certified
This allows us to quickly diagnose problems, ensures proper installation, and get cold air flowing through your ducts.
Anytime Service
We know that things happen when it's the most inconvenient time of day or night. We are standing by to serve you.
Licensed & Insured
You should never trust a company that won't provide you with proof of either of these. It will cost you!
1-Year Warranty
Yes, we back all of our services with a 1-year warranty. We stand behind our work to the fullest. Call us for any issues.
FREE Wi-Fi Thermostat with purchase of any 2 Stage System.
The AC Repair Conroe Tx Has Been Looking For
If you have a unit, repairs are something that you'll most likely experience, especially if you're not taking proper care of your system. It always seems to start giving you trouble at the wrong time. Your system starts blowing warm air or won't keep your home or business cool enough.
You don't have to wait hours or days for us to come out to your home or office to inspect the problem. Not with our prompt service calls. We know how uncomfortable it can get without heat or cold air, so you don't have to worry about being without cool air for too long.
EZ Comfort offers the best Spring air conditioning services in the area. No matter what the problem may be, warm air blowing, pooling water around the unit, clogged duct, or strange noises, we'll quickly diagnose the problem and get it repaired.
LOOKING FOR CONROE OR SPRING AIR CONDITIONING INSTALLATION SERVICES?
Getting a new unit can be exciting, overwhelming, and expensive. There are so many different options, sizes, and brands to keep your home or ofice space energy efficient and cold. And many different factors that you'll need to take into consideration to ensure you're choosing the best system for your home or office's specific needs. Choosing the right HVAC unit is important not only to keep your home cold but to ensure that it keeps your energy costs low. The best way to do this is to choose the best system for your home's specific requirements, such as choosing the right size air conditioner, the best location for the unit and the thermostat, and ensure that the ducts are air-restricted free.
Don't forget to ask us about our Smart Thermostats. The size of your air conditioner is crucial to the air quality. Selecting a unit that is too small will cause the unit to shut off before your home or business space is properly cooled. Our skilled technician will help you to uncover how much heat is brought into your home or office by outside sources such as the doors and windows. These will affect the heat gain calculator and help to determine the most energy-efficient unit for your home or commercial space. We'll help you every step of the way without the pressure of buying the most expensive unit.
Discover How Proper Maintenance Will Keep Your AC Repair Conroe Cost Low
Whether you have a brand new HVAC or just recently moved into a new home or commercial space, taking proper care of your unit is important. It will help you keep the ac repair Montgomery Tx calls to a minimum and extend your system's life.
Here are just some of the benefits you'll get with proper Maintenance:
Cut your energy bill up to 30%. When you keep your HVAC system running at peak efficiency, you will save on energy according to the US Department of Energy.
Extend the life of your system. Annual checkups can potentially eliminate service calls and ensure the system is clean and running efficiently.
Keep the warranty valid. Many HVAC manufacturers will require proof of maintenance if you report a claim.
Improves air quality. The airborne pollutants are kept under control with proper maintenance, such as mold, dust mites, pet dander, and pollen. This is essential if you have allergies or asthma.
We offer maintenance plans that are affordable and will cover everything from cleaning and replacing parts to keep your unit running just as it should for as long as possible.
Your Spring Air Conditioning Has Never Felt So Cool
Cold air is much needed when living in Texas for much of the year. EZ Comfort will help you get your system running properly if you're experiencing any problems – keeping your unit running efficiently to keep your energy costs down low and help you select the correct system when it's time to install a new unit.
Our highly skilled technicians will know exactly how to diagnose and service your unit. But most importantly, they know how to do it right the first time and without any hidden surprises. You'll always have upfront pricing, and all of our services come backed with a 1-year service Montgomery air conditioning warranty, or whatever location you are, for both your home and office.
We Are Here to Fix Your Montgomery Air Conditioning Issues
We've been the Montgomery air conditioning company choice for the surrounding area for repairs, installations, and replacements for over a decade. We have the experience to properly diagnose the problems and see issues before they become a problem. This saves you money and keeps your system running efficiently. Just read our reviews and you'll learn that our friendly service and competitive pricing are often spoken about when it comes to our Spring air conditioning services. Here are just some of the services that we offer throughout the Houston area:
HVAC Maintenance to ensure your system is running efficiently as well as keeping your costs as low as possible. We'll come out twice a year to inspect, clean, and replace parts and filters as needed to prolong the life of your system.
Indoor air quality. The quality of your air is dangerous if there is an abundance of mold, dander, pollen, dust mites, and bacteria. It's important, especially if you have allergies or asthma, to keep these to a minimum.
Ductless AC is an affordable option for heating and cooling and the perfect choice for tight living spaces. One of our trained technicians will tell you all about the benefits.
Properly insulating your home or office with spray foam or blown-in insulation will reduce the energy cost in your home or office by keeping the unit from constantly running and keeping the cool air in and the hot air out.
No matter why we've been called to your home or office, you can always expect that our technicians will come with a friendly smile, knowledge, and the experience necessary to get the job done right the first time. You'll find that our reputation for affordable pricing and top quality work is what separates us from our competition. We've become the Spring air conditioning company that not only Spring, Texas chooses, but also the surrounding areas choose as well. Give us a call today, and we'll come out to give you a free estimate for your installation and replacement of your HVAC system. Ask about our financing options.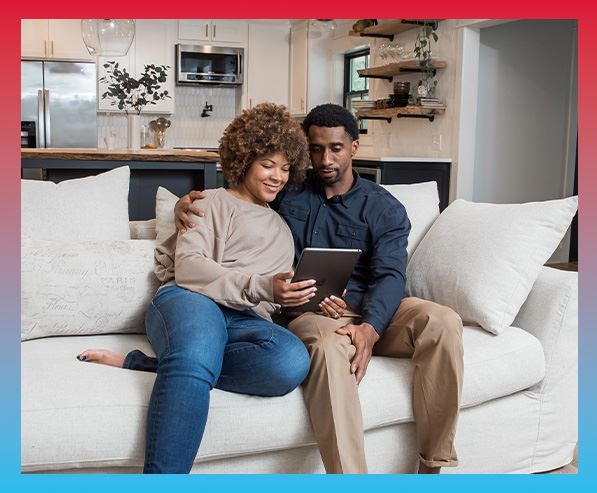 Loyalty Referral Program
Receive a gift card for referring friends or family to EZ Comfort Air Conditioning and Heating!
Why Choose EZ Comfort Air Conditioning & Heating?
What Makes Us Different
Licensed, Insured, Vetted Pros

We make it easy for you to have confidence in the team you call.

Offering 100% Free Estimates

Talk to our HVAC team today during a free estimate.

Backed by a Warranty

Get peace of mind with our warranty-backed services.