Heater Installation & Replacement
Save When You Choose EZ Comfort Air Conditioning & Heating
Get a Free Quote Today!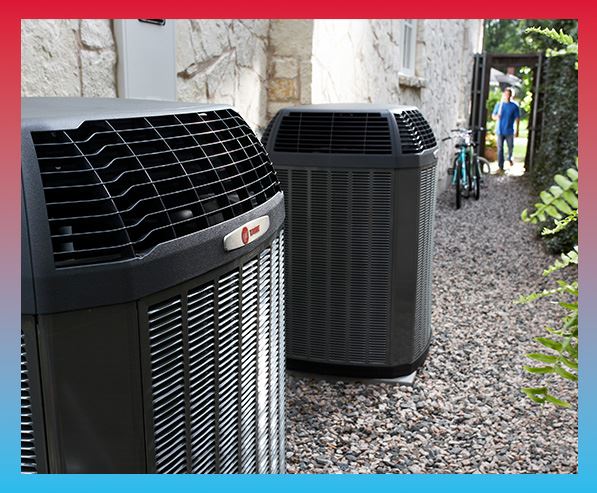 Heating Installation in Humble
It's horrible when your home feels like a frozen tundra during the coldest months of the year. Nobody likes coming in from the cold to a home that's just as frosty, so a properly functioning heater is essential. EZ Comfort Air Conditioning & Heating can help—we provide a variety of heating services in Humble, including comprehensive replacements and new installations.
You can trust the experts at EZ Comfort Air Conditioning & Heating to handle your new installation with the highest levels of professionalism. We install a wide range of great products from reputable manufacturers, including gas furnaces, heat pumps, and more. We have the knowledge and experience to handle whatever you might need, including outfitting older properties with the latest and greatest in heating technology.
Send us a message online or call (832) 225-3738 for more information about our heating repair and maintenance solutions.
Need a New Heater? Call Our Team Today!
Our HVAC technicians are fired up to aid in all your household or commercial heating needs. We offer a great selection of services and are ready to assist you with choosing and installing the perfect new heating system for your home or business. From the latest technology to older systems alike, you can always count on us to get the job done.
We install a variety of heating systems, including:
Gas furnaces
Electric furnaces
Heat pumps
Boilers
Choosing the right system for you is no problem when you have the HVAC pros at EZ Comfort Air Conditioning & Heating on your side. We work with you to select the perfect replacement system based on your home or business's size and existing equipment.
When to Replace or Install a New Heater
It's usually easy to tell when something has gone wrong with your heater. For example, an aging heater that won't turn on is almost certainly a sign that you may need professional attention. However, determining the right time to replace your heater is a little more difficult. The right time to replace your heater depends on several factors, including the type of heater, its age, efficiency, and the specific circumstances of your situation.
Here are some common scenarios when you might need to replace your heater:
Age of the Heater: The age of your heater is a critical factor. If your heater is nearing the end of its expected lifespan (usually around 10 to 15 years), it's a good idea to start planning for a replacement, even if it's still working fine.
Frequent Repairs: If your heater requires frequent repairs, it may be more cost-effective to replace it. Continuously repairing an old system can end up being more expensive in the long run compared to investing in a new, more reliable unit.
Energy Efficiency: Older heaters are often less energy-efficient than newer models. Replacing an outdated heater with a newer, more efficient one can create significant energy savings.
Safety Concerns: If your heater poses safety risks due to issues like gas leaks or faulty wiring, it should be replaced immediately to prevent any accidents.
Changing Needs: If your household's hot water or heating needs have changed (e.g., you've added more family members or renovated your home), you may need a larger or more powerful heater to meet your demands.
A new heating system can significantly improve your home's comfort almost immediately. If you want to avoid shivering through winter while paying high energy bills, talk to us about replacing your heater and learn more about the fantastic products we install.
Call EZ Comfort Air Conditioning & Heating for the Finest Heating Solutions
If it's time to replace your heater, EZ Comfort Air Conditioning & Heating is your premier choice. If you're looking to replace your old, outdated heater with a cutting-edge option, we are prepared to do the job the way it was meant to be done. We provide financing, free estimates, and warranties to make the entire experience easier for you.
Call (832) 225-3738 or send us a message to find out how EZ Comfort Air Conditioning & Heating can bring the heat.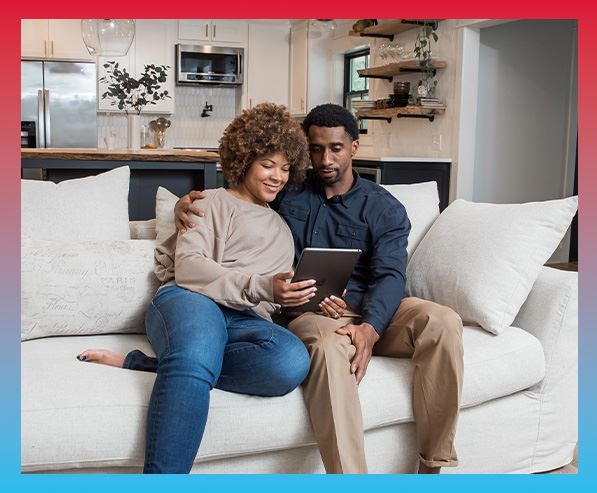 Loyalty Referral Program
Receive a gift card for referring friends or family to EZ Comfort Air Conditioning and Heating!
Why Choose EZ Comfort Air Conditioning & Heating?
What Makes Us Different
Licensed, Insured, Vetted Pros

We make it easy for you to have confidence in the team you call.

Offering 100% Free Estimates

Talk to our HVAC team today during a free estimate.

Backed by a Warranty

Get peace of mind with our warranty-backed services.