Heating & Air in Spring, TX
Save When You Choose EZ Comfort Air Conditioning & Heating
Get a Free Quote Today!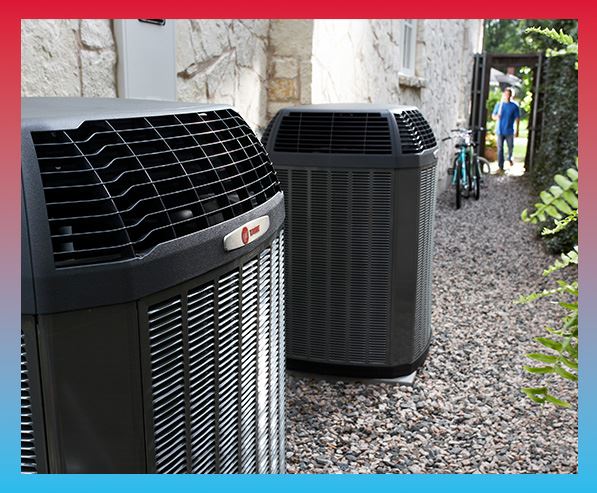 The Air Conditioning Service Spring, Texas Chooses
It doesn't matter what type of problem that you may be dealing with when it comes to your HVAC system. EZ Comfort Air Conditioning & Heating is the best air conditioning repair Spring Texas has to get the job done right. We have over a decade of experience servicing Spring and its surrounding areas. There's nothing we're not capable of handling or that we haven't already seen. Our goal is to deliver the best air conditioning and heating services, and that's exactly why we back all of our services with a one-year warranty. Not only does this give you peace of mind, but it ensures that we carefully evaluate the situation and correctly diagnose the problem. We will provide you with an efficient solution at an affordable price, whether it's air conditioning repair, installation, or maintenance. We offer the best air conditioning service Spring Texas has for both air conditioning and heating, including:
AC Repair
We want to get you back up and running as quickly as possible with the most effective repairs. No matter what time of the day you need us, we'll come out to make the necessary repairs to do just that.
AC Service
Keeping your HVAC system properly maintained and ensuring everything is running efficiently will give you peace of mind for each upcoming season and keep the cost of repairs low.
Air Conditioning Installation
Our trained, certified, and highly qualified technicians will properly install your new system to ensure it runs at peak performance for many years to come. We install the unit according to safety standards.
Indoor air quality
The quality of air inside of your home or office can affect your family's health. Having this checked will help you to eliminate viruses, germs, mold, and dust. If you have someone who's suffering from asthma or allergies, you should give us a call today.
Ductwork Installation and Repair
The efficiency of your HVAC system depends on your ductwork. When this is not installed properly, you'll miss out on the savings and affect your system's lifespan. We can replace, repair, and install ductwork for optimal performance.
Financing to Fit Your Budget
If you don't want to pay cash, EZ Comfort Air Conditioning & Heating LLC makes it easy for you. Thanks to our flexible financing options from Service Finance Company, LLC Okinus Credit Solution, and Wells Fargo. Click the links below to apply or give us a call for more information.
Are you looking for ac repair spring texas?
We're not the only HVAC company in Spring or even the surrounding areas, but we are one of the best choices. We back all of our services with a one-year warranty. We can do that because we know that with our many years of experience and knowledge, we're confident that we'll get the job done right the first time. The last thing that we want to do is waste your time or ours with return visits to repair your AC system.
If this is happening, you need our ac repair spring services:
There are a ton of reasons why your AC unit isn't effectively keeping your home or office cool. But here are some of the most common issues that business and homeowners face with their AC unit:
Warm air blowing from the vents. There are multiple reasons for this, but the most common cause is the compressor. If you've lowered the thermostat and the air doesn't get colder, you'll want to give us a call to inspect the compressor.
Different temperatures in different rooms. Inadequate airflow is often the cause of different rooms in your home or office being cooler than others. A clog is likely to be the cause, and we'll need to locate it.
Condensation buildup. A frozen coil or pipe can be the issue, and there can be many reasons for this.
Noises are coming from the unit. Most of the time, the only noise you'll hear is the unit turning on and off. So when there is a strange noise coming from your unit, it can be scary. Give us a call. It could be a quick and straightforward repair.
We're the air conditioning repair spring tx depends on
It's always a good idea to have your air conditioning service already picked. This helps save you time and ensure that you are choosing the right air conditioning Spring Texas company. The last thing you want to do when something goes wrong is to have to begin a search for a company. Let's face it, going without air conditioning during the Texas summers can be brutal, not to mention, fall can be pretty warm, as well. If you have to take time to find a company, you'll likely choose the first one to show up. There are a few things you can do that will reduce the risks of something happening to your AC and ways you can reduce the amount of time you spend without AC if something does happen.
The most important is to have a good AC repair company already picked out. One that you know is licensed, insured, and certified, such as EZ Comfort Air Conditioning and Heating. The other is to have your system serviced twice a year before the season begins to catch any potential issue by getting a tune-up and getting a good cleaning. This won't only save you money, it will prolong your system's life and keep you from being without AC during the hot months. Our maintenance plans will take the guesswork out of caring for your system. We schedule two appointments for you each year and send you a reminder that we're coming. Our smiling and experienced technicians will come and clean and inspect your system. Uncovering the problems with your AC is only part of the battle. Any company can do this, but determining the optimal and most affordable solution to repair the issue is something only an experienced company can do. Our high level of experience allows us to do just that.
Call EZ Comfort Today 832-225-3738
We're a Licensed & Insured Spring Air Conditioning Company
Every single homeowner and business owner deserves a qualified HVAC company to handle their repairs, installation, and maintenance with reliable, friendly, and experienced services. There's no denying that going without AC for any amount of time is more than just uncomfortable when the temperature outside is above 85 degrees. This is why we offer the best services and provide optimal solutions at affordable prices. We'll go out of our way to make sure that you are getting the best services, and it's why we back all of our services. The HVAC system is the key to keeping you comfortable during the winter and summer months, and when something goes wrong, it can be dreadful. Give us a call today to uncover why we are one of the best air conditioning services Spring Texas has. We know that you have many choices when it comes to HVAC companies, and it's essential that you hire a qualified and experienced company whether you choose us or not. This will give you peace of mind that the job is done correctly.
Here's Why We're the Best Spring TX AC Repair Company
Regardless of what air conditioning repair or install that you need, we're the best choice based on our experience, affordability, and friendly service. Our experienced technicians will show up with a smile, quick diagnosis, and the most efficient repairs. Repairs aren't always possible, and if you need to have your old system replaced, EZ Comfort Air Conditioning & Heating offers air conditioning installation in Spring TX, and we're one of the best. Proper installation is essential to the unit running efficiently to provide you with energy savings for the life of the unit. New units have changed over the years and now offer excellent energy efficiency and technology that will improve the quality of air inside your home or office by removing pet dander, germs, and pollen from the air.
Choosing the best unit isn't easy on your own, so we'll help you make sense of it all, from selecting the proper size unit to the one that offers you all the features you need without going over your budget. Smart thermostats are one of the best ways to have complete control over your office or home's comfort and get additional savings on your energy bill. There's no reason to run the heat or AC when you're not there. Lowering the heat or increasing the AC temperature will help to save you additional money. You can achieve this by setting timers on some units, or you can change the temperature and have total control from your phone with smart thermostats. This is a great feature for when you go on vacation. On your way back home from your vacation, you can get the temperature inside ready for your arrival by turning it up or down for your comfort level before you get there. Never walk into a cold home or office in the winter or a hot home or office in the summer again and have to wait an hour to feel comfortable. For over a decade, we've been helping your local area take care of their HVAC systems with repairs, installations, and maintenance. We offer peace of mind with our warranties, experience, and friendly service. You can rest assured that our experience, knowledge, and care will get the job done right the first time.
Contact Us Today To Hear About Our Insulation Services & Promos
Batt insulation
Blown-In Insulation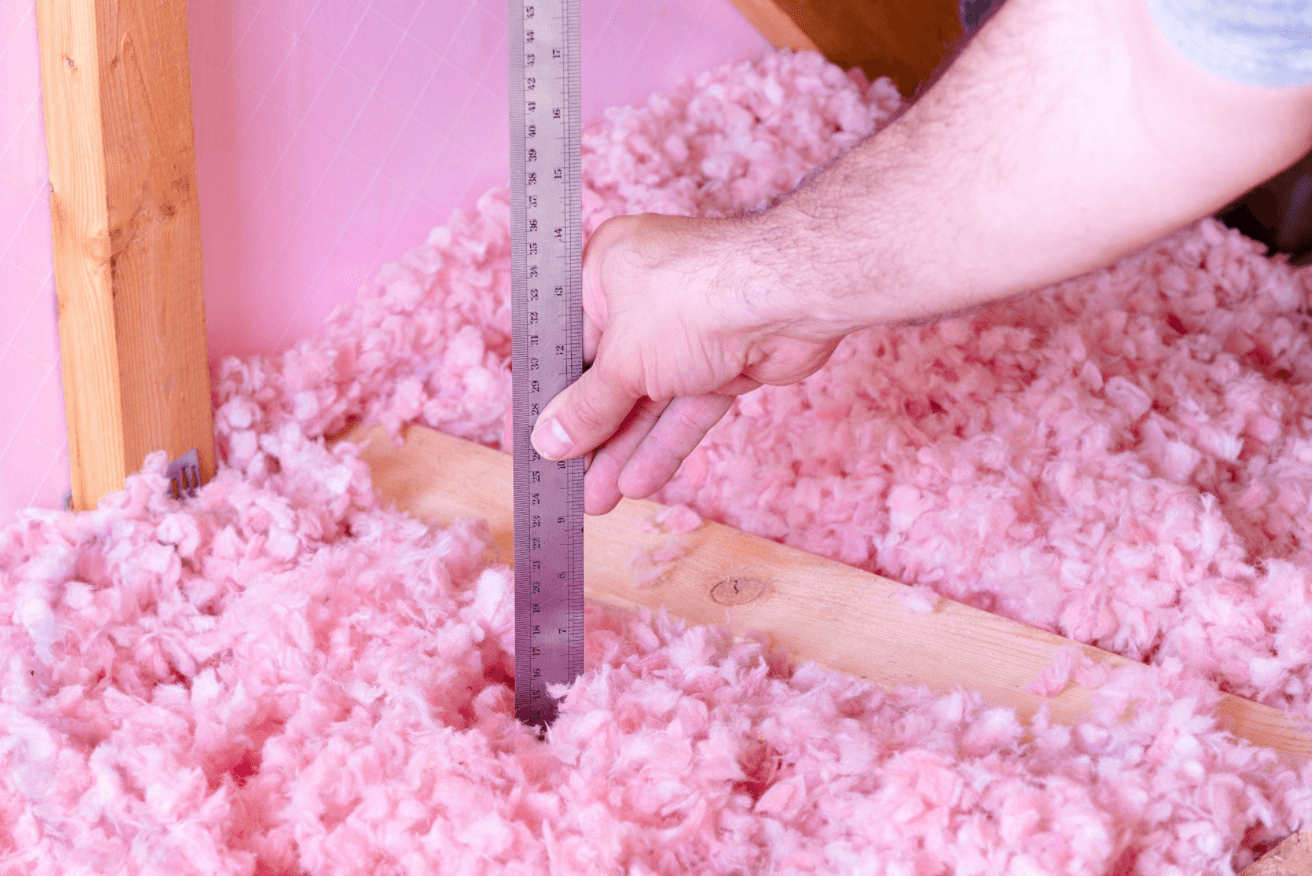 Spray Foam Insulation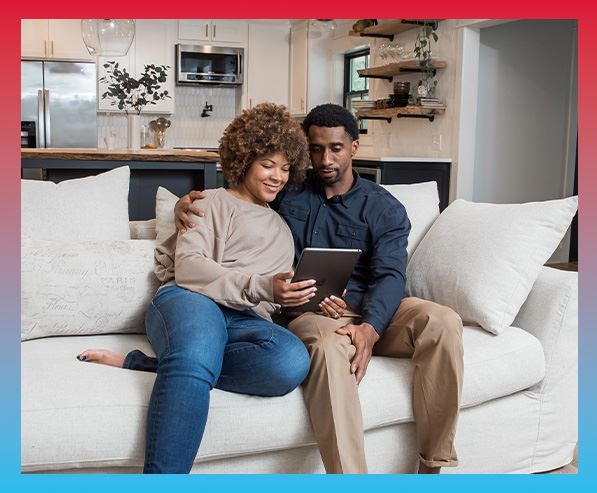 Loyalty Referral Program
Receive a gift card for referring friends or family to EZ Comfort Air Conditioning and Heating!
Why Choose EZ Comfort Air Conditioning & Heating?
What Makes Us Different
Licensed, Insured, Vetted Pros

We make it easy for you to have confidence in the team you call.

Offering 100% Free Estimates

Talk to our HVAC team today during a free estimate.

Backed by a Warranty

Get peace of mind with our warranty-backed services.