Heating & Air in Katy, TX
Save When You Choose EZ Comfort Air Conditioning & Heating
Get a Free Quote Today!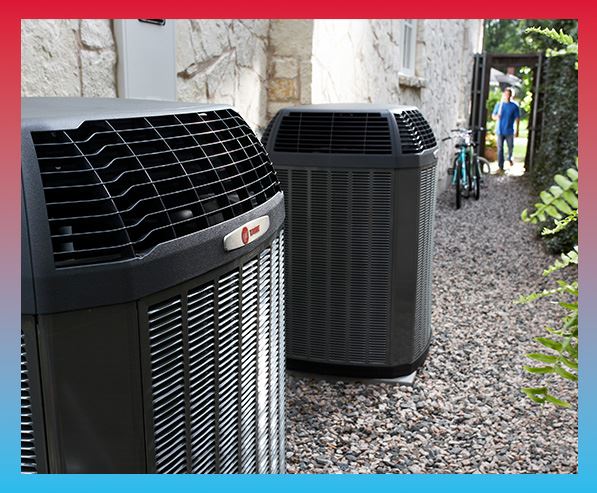 HVAC Contractors Katy, Texas Calls First
Is there warm air coming from your air conditioning? Or water pooling around your system? Regardless of the problem you're having with your HVAC, the thing that makes it the most frustrating is finding the best air conditioning service Katy Texas trusts. You've probably noticed that there are so many companies within the Houston and surrounding area all promising the same things. It's more than just the comfort inside of your home or office that's dependent on hiring a good company. It's about peace of mind and staying within a budget. Often the end result of going with the cheapest quote is that you get what you pay for. Choosing the best air conditioning service Katy Texas means choosing EZ Comfort Air Conditioning & Heating. We're not only affordable and friendly, we're licensed, insured, and have over a decade of experience helping homeowners and business owners in the area install, fix, and maintain their system.
We understand the frustration when your unit is blowing hot air and you're sweating. We also know how annoying it can be to have to bundle up in your home or office when the heat is blowing cold air. This is why our certified technicians will show up with a smile to quickly diagnose the problem and get your home or office back to its comfort level. According to Energy Star, improper installations are one of the biggest causes of AC repair Katy calls and loss of energy savings. This is exactly why it's important that you are hiring a company that knows what they are doing. It's been said that nearly half of the new installs are improperly installed and result in a ton of Katy AC repair calls. These calls could have been avoided.
Choosing the right-sized unit is among the most important aspects when it comes to installing a new system in your business space or home. If you select a unit too small, it will not adequately heat or cool your home or office. The system will constantly run and become overworked to maintain the correct temperature. Placing the unit in the wrong place will also lead to many problems. At EZ Comfort Air Conditioning & Heating, we're all certified installers and know the exact size unit for your property. We're confident enough to offer a 2-year warranty on new installs. We've been helping both homes and businesses for over a decade maintain their comfort level inside with honesty, affordability, and experience. We are able to quickly diagnose the problem and make the repairs so that you can get to business as usual.
Financing to Fit Your Budget
If you don't want to pay cash, EZ Comfort Air Conditioning & Heating LLC makes it easy for you. Thanks to our flexible financing options from Service Finance Company, LLC Okinus Credit Solution, and Wells Fargo. Click the links below to apply or give us a call for more information.
HERE'S WHY WE'RE THE BEST AC REPAIR KATY TX HAS
Not only do we offer top-notch AC repair Katy Tx, maintenance, installations and back our work with a 1-year warranty, but we're also honest, affordable, reliable, and friendly. This is why we've built our business on word of mouth. Our experience and reputation set us apart from other companies. Here's what makes us the best choice for Katy AC repair:
Quality Service
AC repair Katy services is one of our strong points. Things happen at the worst possible time. It's an unavoidable situation that you shouldn't be penalized for.
Licensed & Insured
This is important for any company coming into your home or office. Be sure this is a priority in deciding the company you choose. You'll be glad you did.
Qualified Experts
We can effectively diagnose problems, properly install, and quickly fix because we stay current with the industry changes.
WARRANTIES
We'll back our work with a 1-year warranty. 2-year warranty for installation. Worry-free warranty to protect your investment. Call us today for details.
Give us a call today to schedule an appointment for an AC Repair Katy or a free estimate for your new installation. You'll find that our prices are competitive and our service is friendly.
01. HVAC Maintenance
You can prolong the life of your unit and save a ton of money. We'll come out twice a year to ensure everything is working efficiently, clean the coils and blower, tighten loose bolts, and ensure it's operating at peak efficiency.
02. Ductless AC
There are many reasons for not having a unit installed. Ductless AC's are great for tight living spaces and low budgets. These units are quiet and far exceed window units. Reach out to us today and we will be happy to give you more details.
03. Insulation Installation
Insulation is the key to keeping the comfort level of your home or office the same for much longer because no air is escaping or getting in. This will help to prolong the life of your unit and keep your energy savings higher. Call for details.
We will keep your system running smoothly to keep you warm during the cold winter months. We will properly maintain all functions of your system, thus keeping cost down. Call today and we'll be happy to come check out your heating system.
You've Found the AC Repair Katy Business Your Neighbors Use Most
EZ Comfort has been in business since 2013 and generated more business from word of mouth than any other advertising form. We love what we do, and it shows in our work.
It's likely that your neighbor has been using us for years and we've been keeping them warm during the cold Texas winters and cool during the hot Texas summers.
It doesn't matter if you need maintenance, insulation, or a new system. EZ Comfort is the choice air conditioning service Katy Texas calls because we're honest, reliable, and friendly. Our top-notch experience ensures that we'll fix it properly the first time, saving you time and money.
We know that there's nothing fun about having problems with your unit. The last thing that we want is to add to your troubles.
Not only has our experience and reputation set us apart from the other HVAC companies, but our affordable pricing has also given us an advantage, as well.
Call EZ Comfort Air Conditioning & Heating for All Your HVAC Needs
When You Need AC Installation Katy Tx, We are Here to Serve You
Need a new AC installed? We've got you covered! Just read our reviews, and you'll find out that we offer a pressure-free AC install. Remember, choosing the right AC system is essential to efficiency. Our certified installers will help you choose a unit that will allow you to properly cool and heat your office or home while enjoying energy savings every single month. There are so many different options when it comes to systems, from the size to advanced technology and brands. Such as state of the art smart thermostats that give you complete control over the comfort of your home or business even when you are not there.
This is a great option for businesses and for people that want to save additional money on controlling the levels within their homes. We'll help you make sense of it all and help you stay within your budget while finding the right unit. Having all of the information will allow you to make the most educated decision without pressure from a salesman. We won't sell you!
The AC Service Katy Tx Residents Call First
It doesn't matter what your HVAC needs are or whether or not it's an AC service Katy call. EZ Comfort Air Conditioning and Heating will offer you honest, reliable, and experienced pros. We'll insulate your office or home, fix the leak, and get cool air filling your home once again. We know the inconvenience that comes with having problems with your HVAC, so we do our best to come quickly and diagnose and fix the problem just as quickly. For the past decade, our experience and knowledge have been helping both homeowners and businesses in your area. We've become a company that they can trust. You can give us a call today to find out why we are the best choice. Not only are we licensed and insured, we're also experienced, affordable, and will provide you with excellent work. Our highly skilled technicians will be happy to give you a free quote today.
Get a new HVAC System with Air Purification & Duct Cleaning for as little as $125.48 per month!
When It's Chilly Outside, Call Us for Your Heater Repair Katy Tx Needs
Texas winters can get cold, and it seems like when you first turn on that heat, there's a problem. We offer regularly scheduled maintenance for your furnace and heating system so that you won't have to worry about your system not working when it starts to get cold.
This will prevent issues from arising and keep the cost to a minimum and reduce the risk of not having the heat on the first cold day.
Give us a call and we'll come take a look at it and get your home or office space heated. This would be a good time to discuss our maintenance packages.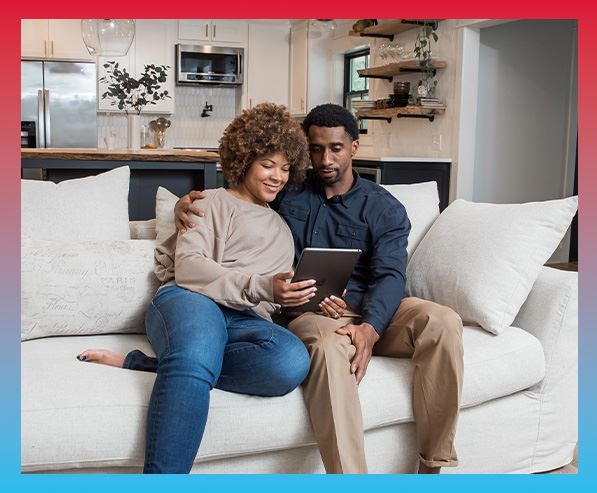 Loyalty Referral Program
Receive a gift card for referring friends or family to EZ Comfort Air Conditioning and Heating!
Why Choose EZ Comfort Air Conditioning & Heating?
What Makes Us Different
Licensed, Insured, Vetted Pros

We make it easy for you to have confidence in the team you call.

Offering 100% Free Estimates

Talk to our HVAC team today during a free estimate.

Backed by a Warranty

Get peace of mind with our warranty-backed services.